I blogged about wanting to try the
Oil of Olay
facial scrubber
here
and I am happy to report that I bought it, tried it, and I love it!
Truth be known, I would have loved to buy the
Clarisonic Skin Cleansing System
but seeing a price tag of $199 compared to $30, kind of made the decision for me. I read several reviews that Oil of Olay rivaled it quite nicely so I was certainly excited to try it for myself.
I use it in the shower every morning and my face feels super refreshed, incredibly soft and hydrated after using it. It creates the perfect pallete to apply make-up to. It also cleans dirt and reside off of your face 6 times better than using facial soap alone. That sold me right there and seeing these awesome effects has made me a true believer.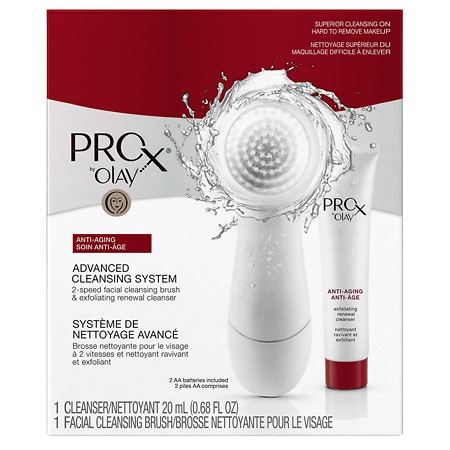 I would highly recommend giving this cleansing system a try. I don't regret it and I don't think you will either!